Farm notebook | Bardomus
Alcalá de Xivert, Valencia, Spain
Interesting facts on our olive tree cultivation and the production of our extra virgin olive oil.
Due to the fast temperature changes before the beginning of the flowering period, this year, the amount of blossoms has been rather scarce. Therefore, this season's harvest amount will decrease compared to last season. This won't affect, however, the quality of the olives.
The grinding of the olives will take place in October.
Waiting for the rain, we had to postpone the planting of the new CrowdFarming trees. This summer was relatively dry with only little rainfall and when we were planting the new trees and installing the irrigation system, the boars would enter our fields in groups pulling out the water hoses and damaging the young trees. The planting will consequently take place during the month of November. After the first rainfalls, the boars will find food and water outside our fields again and do not need to enter anymore.

In order to control the vine weevils, we wrapped up the trunk in cotton material. This insect climbs up the trunks of the olive trees by night and eats the leaves and the young shoots. By day, they hide in the ruptures in the soil at the foot of the trees. This method prevents us from using any chemical or ecological treatments and thereby protects our ecosystem.
Transparency: We provide you with the results of the analysis of the olives of our fields. As we do not use any chemical products to control pests and diseases, our fruits are completely residue-free. This, on the other side, results in a pure olive juice respecting our environment. You can download the official laboratory report and chemical analysis directly in the product description by clicking on the respective emblem or ask for the PDF via e-mail.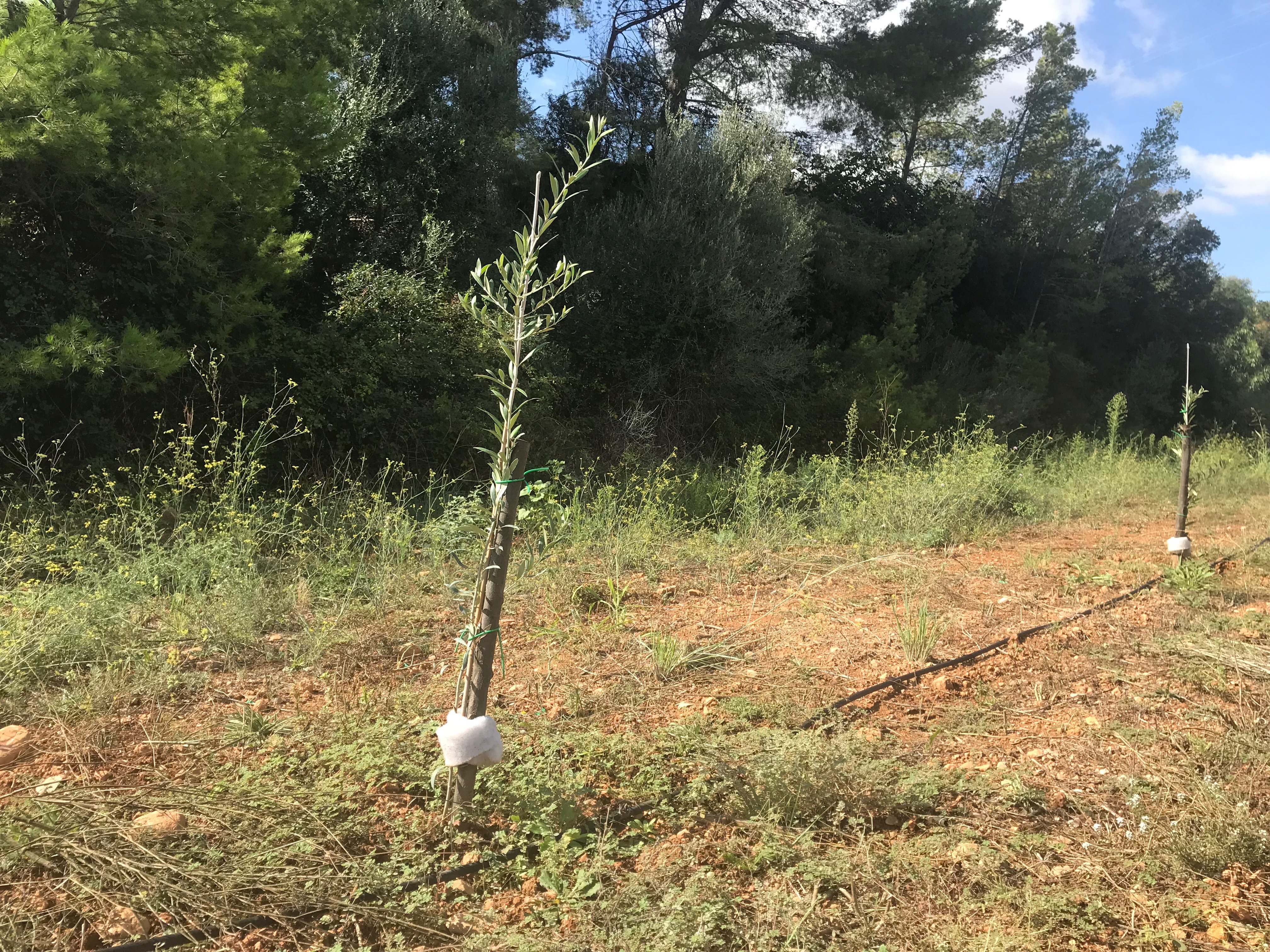 The family of Bardomus - Manuel Belles, Fernando Agramunt y Juan Carlos Barchi -
---