How does it work?
Are you looking for a unique and meaningful gift for your loved ones? Why not give them the opportunity to support sustainable farming and enjoy fresh and healthy products from around Europe? 🌱🫂
With our gift cards, you can do just that. Here's how it works:
The gift card can be purchased here.
You can choose the amount, design, and way of sending the gift (email to yourself or your loved one).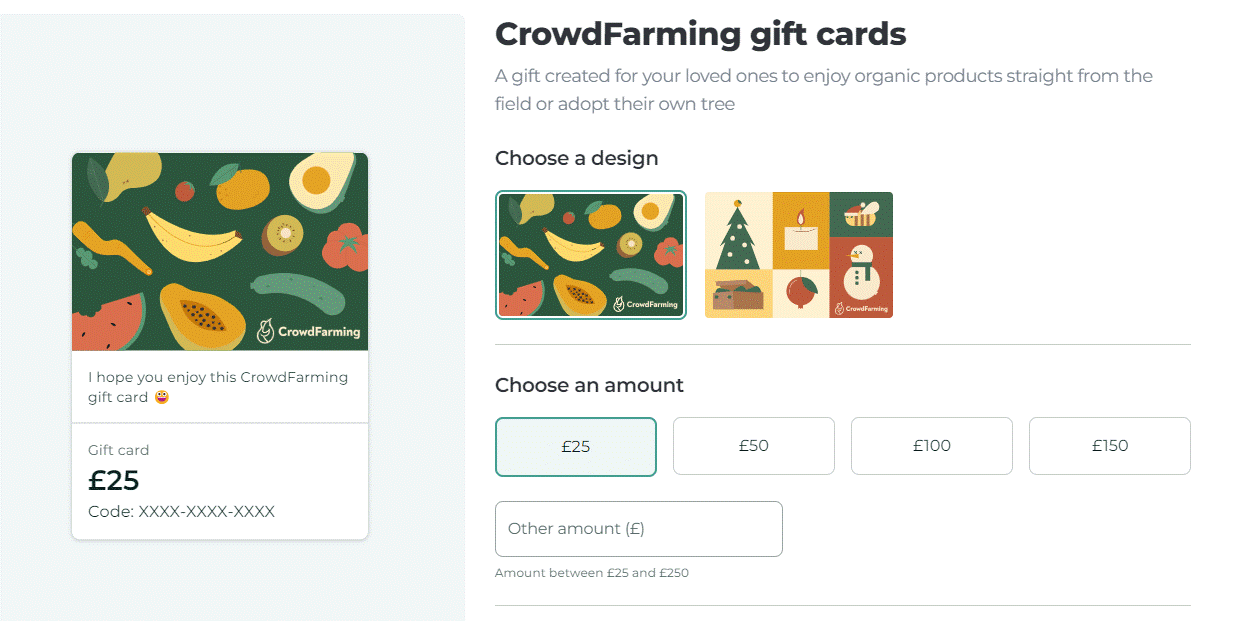 Once the gift card is purchased through the website and sent to your loved one, the recipient will receive a link. They can then use the code on the gift card to activate the amount gifted, on the CrowdFarming site directly.
*This code is unique and untransferable, so make sure they keep it safe and don't share it with anyone else.
Once redeemed and active, the amount gifted with the card is available in credits and can be used to make an order from any farm and any project of their choosing on the Farmers Market!
Our gift cards are more than a voucher. They are an invitation to join the CrowdFarming community and discover the stories behind the food we eat 💚
---
---